I'm having trouble understanding/using perspective taking in systems mapping
Understanding the basics of perspective taking and systems mapping is important. There are several things that Perspective (P) is good for. Remember that DSRP asks us to ask four really important questions:
What things are we seeing/not seeing?
How are these things organized?
How are these things related?
From what or whose perspective?
So, the first thing that perspective does is ask, what is seen/not seen from a particular perspective?For example, in this map we are taking the Chief Financial Officer's (CFO) perspective of this job description and we see that he/she doesn't even care about of recognize the importance of Deep empathy for users. He/she recognizes other skills as important but not that one. In fact, he sometimes objects when money is spent on a lot of research on something he doesn't recognize as being important.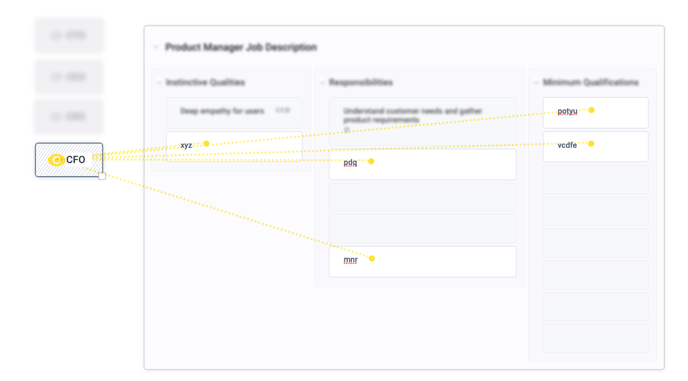 The other thing that Perspective does that is important is to see how people see things differently. So in the map below you can see that there are four perspectives: CTO, CEO, CRO, and CFO. But only three of them even recognize (see) Deep empathy for users as being important. So all three perspectives SEE the item but not all three perspectives see it the same way or think it's important for the same reasons. You can see this by reading the perspective notes. The CEO thinks its important because Empathy is important so that we are customer-centric. The CRO thinks it's important because Empathy is important so that there is validity and reliability in data. The CTO thinks it's important because Empathy is important because we don't want to design the wrong product feature or a feature our customers don't want.