All about ThinkBlocks.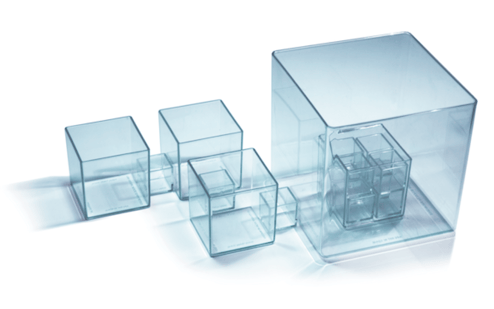 ThinkBlocks are a tangible cognitive tool that makes it easy to physically model any idea, no matter how complex. Assign concepts to blocks by writing on them with dry-erase markers, and then associate them with other concepts by using the multi-nesting (multiple blocks inside of blocks), barbell (relational nodes), and looking glass (translucent) properties of the blocks.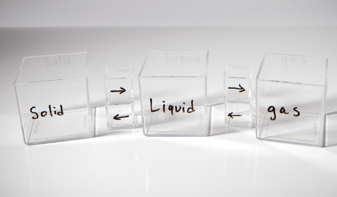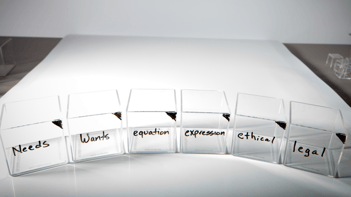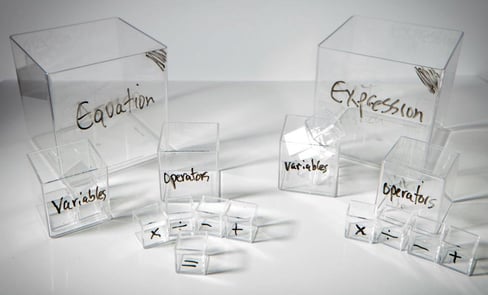 Great for Preschoolers, PhDs, corporations and innovation labs. Perfect for conference rooms as an alternative or adjunct to whiteboards.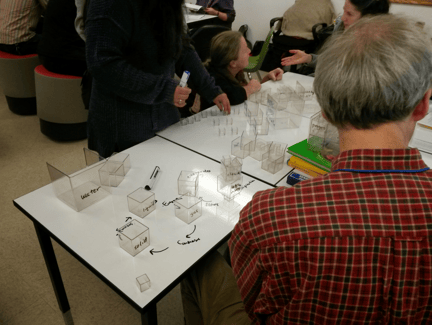 Their use increases:
Clarity in individual and group problem solving; especially when things are complex and need to be "re-thought."
Communication and understanding; gets people instantly on the same page or makes it clear when they are not.
Cognitive clarity in all populations from PreK to PhD and in corporations and innovation labs.
How To Use ThinkBlocks
ThinkBlock Examples and Tutorials
Here is a link to the 120+ ThinkBlock Example Videos and Tutorials. Access it here: https://youtube.com/playlist?list=PLJYST9b0XMPufCi8GY3gAR0LNzjFfr6Yb
This is a folder of 40+ Common Core Standard Lesson Plans using ThinkBlocks: https://drive.google.com/file/d/17MpJd98NNSUsCEPzhwG9aKYbcIDNBGax/view?usp=sharing